Gintong Pamana Leadership and Scholarship Awards
Thursday, June 16, 2016 5:30 p.m.
Maui Beach Hotel
Maraming salamat po!
Download the program booklet.
Mahalo to our sponsors:
PLATINUM
---
GOLD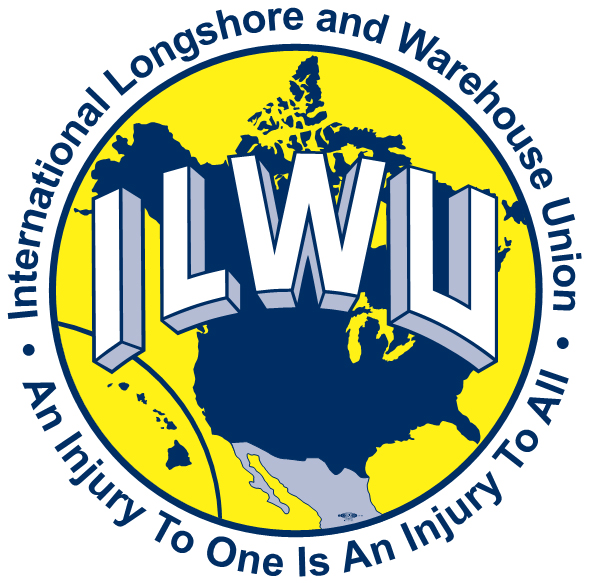 ---
SILVER
BNI Valley Isle Chapter
---
Past awardees:
1995
Zenaida Suguitan Andres
Elizabeth Ayson, PhD
Isaac Balicanta
Norma Barroga, PhD
Patricia Cortez Eason
Gil Coloma Keith-Agaran, Esq.
Cecille Piros
ReyPiros
Gloria Rongcal, DMD
Roger T. Tacdol
Lanny Tihada
1996
Virgilio "Leo" Agcolicol
Rudy Balinbin
Priscila E. Baloaloa
Lucina C. Baxa
Virginia Dagdag Cantorna, RN, PsyD
Selberio Menor
Henry Oliva
Erlinda Ceria Rosario
Greg Urbis Rosario
Sylvestre Tumbaga
1997
Robert Agres, Jr.
Leonard Andaya, PhD
Hilario A. Aquilizan, MD
Major Bernadita Begonia
Major William Begonia
Marietta Pangilinan Carino
B. Martin Luna, Esq.
Rick Medina
Dawne Miguel Minford
Maria Acado Unemori, CPA
Edgardo V. Valera
1998
Vince Bagoyo, Jr.
lola Caldito Balubar
Kenneth Enriques
Rogelio Hidalgo
Fred Manuel
David Masanda
Ray Pascua
Joseph Fontanilla
Robert 0. Siarot
1999
Joseph Balinbin
Rev. Walter Baloaloa
Artemio C. Baxa, Esq.
Thomas Cerizo
Hermelina I. Lorenzo
Priscilla Cabanilla Mikell
Debra Aguinaldo Nakama
Sylvester Peros, Jr.
Marino "Rocky" Racoma
Philip B. Sabado
2000
Benjamin M. Acob, Esq.
Joseph Balangitao, Jr.
Jocelyn Romero Demirbag
John Wayne Enriques, DC
Linda Sevilla Kushi
Mercedes Davalos Neri
Roger Santos
Tina Santos
Steven Lloyd Suyat
2001
Teresita Bustamante-Noble
Agrifina Cabebe
Victor Campos
Claro R. Capili
Honoria Esteban
Greg T. Peros
Pepita Ragasa
NimfaA. Tolentino
Zaldy 0. Ugalino
2002
Carmela "Mel" Batangan
Arnold C. Baxa
Clara S. Felix
Agnes Macadangdang Hayashi
Bernard Paet
Dana Santibanez Pastula
Lucy Cabala Peros
2003
Abdiel M. Angeles, MD
Elly Angel Ewbank
Romeo Paet
Antonio Velasco Ramil, Esq.
2004
Ferdinand Cajigal
Cheryl Rodriguez Rock
2005
Herman R. Andaya, Jr.
Noel Escobedo
Jorge S. Marzan
2006 Centennial Awardees
Virgilio "Leo" Agcolicol
Elizabeth Ayson, PhD
Vince Bagoyo, Jr.
Artemio C. Baxa, Esq.
Richard Caldito, Sr.
Virginia T. Cantorna, PsyD
B. Martin Luna, Esq.
Pepita Ragasa
Antonio Velasco Ramil, Esq.
Jose Ligot Romero, MD
Asisclo Baylon Sevilla
2009
Cornelio "CJ" Ancheta
Loretta Balicanta
Kari Mariye Luna Nunokawa
Lu Symonds
2010
Rodrigo "Rudy" Balala
Jeny R. Bissell, RN, BSN
Jeffrey Dela Cruz
Lydia DelaCruz
Dean Cabrera Duque
Michele Celiz Gaddis
Lorraine Gomez-Karinen
Dennis "Danny" Mateo
Madelyne Pascua
Ryan Sagayaga
2011
Flaviana A. Ancheta
Victor A. Corpuz
Rowena Dagdag-Andaya
Sana P. Daliva
Floro Garcia Della
Domingo B. Gumpal
Catherine Long, EdD
Rory Kurt Macadangdang
Robert Dean Rivera, Esq.
Grelyn Rosario
2012
Raymond Cabebe
Donald Setias Guzman
Vergel Lonzaga
Rafael A. Mendoza
Duke Sevilla
2013
Danilo M. Agsalog
Florante M. Garcia
Helen Y. Giron
Reynaldo Golino
Mark A. Paranada
Arleen Atienza Ricalde-Garcia
Sheldon Simeon
Cornelia A. Soberano
2014
Joyce Afalla
Emmanuel Baltazar
Alfredo Evangelista
Nante Manangan
Liezl Oandasan
Elmer Tolentino
Jojo Vasquez
2015
Annabel R. Arase
Edeluisa M. Baguio-Larena
Glenn J. Berce
Romeo Y. Guzman
Virgilio "Joey" Macadangdang
Precila Paet Peros
Michelle L. Santos
2016
Zacarias G. Asuncion
Uluwehi Guerrero
Vincent L. Gusman
Rick Nava
Ronaldo Santos
Melanie Vallejos
Do you see your name here? We'd love to hear from you. Better yet, please attend a future chamber event! info@mauifilipinochamber.com